---
ANDREA POLK
EMAIL: andipolk4@gmail.com
Andrea, or "Andi" as she prefers, still lives where she grew up on the family property. Her parents and paternal grandparents built two homes in 1951, on a treeless, three-acre wheat field in the San Fernando Valley. This land was soon filled with fruit trees, vegetable gardens, and lots of animals. She and her two brothers grew up there and later she and her husband raised their two children in her grandparents' home. Currently, she is writing about her life during the San Fernando Valley's transition years, 1951-1960. In addition, she writes short stories and is writing a depression-era novella.
Upon graduation from what is now California State University, Northridge, (CSUN) in 1969, with a degree in history, Andi worked as a proofreader specializing in bibliographies and footnotes for publications by the Office of the Chancellor of The California State Colleges (later Universities). Additionally, she was assigned various research projects, which ultimately led her into the Human Resources field.
After working within the full range of personnel functions, she moved to CSUN and expanded her administrative work in supervisory and management training and staff development.
Andi retired in 2000 and taught Advanced Placement history and civics at The Pilgrim School, a college prep private school in Los Angeles. At present she devotes her time reading history, writing her family history, making presentations on Valley agricultural history, and improving the old Valley homestead.
---
MICHAEL RAINS
Michael Rains was often commended by teachers for creative writing, even to having an award category created for him at a school graduation.
"When drawing, I can never make a straight line," he says. "I guess I write the same way."
After living on a hill at the end of Sylmar for nine years, he has learned to write books in the same way that a cactus finds water. If he found three wishes, one would be to see his favorite white cat that ran off.
(Text last updated: November 5, 2016 — 10:08 am)

---
ky,Edward">

EDWARD RASKY
Edward turned 84 on September 22, 2009. Ed never finished high school but did return to school after 1945 and completed all 5 years of high school in one year. He went to the University of Toronto and received his B.A. in 1951. He had an M.A. in Guidance from Cal State Los Angeles in 1962.
Ed was born in Toronto, Ontario, Canada. He moved to Los Angeles in 1953 and has been here ever since. He taught English in the LAUSD for 36 years and was a Head Counselor for 10 years. He taught in Elmvale, Ontario for one year and two years for the Army Brats in Wursburg, Germany.
Ed retired in 1991 and didn't begin writing until that time. He likes writing short stories, a little poetry, and sometimes non-fiction. He has written a novel about Iran bombing Jerusalem with an H Bomb.
He has an unusual hobby – running. He has run 25 marathons and six half marathons. He raises money for children with cancer. As a result of his efforts he has raised $160,000 over the last 27 years. Camp Ronald McDonald for Good Times in Idyllwild is where the children with cancer go to camp for a week for free.
Ed Rasky has three children and two grandchildren. On August 22nd he will celebrate 55 years of marriage. His grandchildren were adopted 15 years ago.
On week-ends Ed does clowning at retirement homes. His clown name is Peachy Keen.
(Text last updated: June 7, 2014 — 6:54 am)

---
ISABELL ROBERTSON
---
LILLIAN RODICH
When I was ten years old my two passions in life were writing and dancing. I dreamed of becoming a ballerina and a famous author. Even though these dreams never materialized as the years went by, the seeds were planted. And now, as a retiree, I dance and I write. Folk dancing and creative writing are my hobbies and my joys.
I am also blessed with a wonderful family, including three children and five grandchildren, and a wide circle of creative and generous friends who have supported me through the trauma of retirement and the loss of my wonderful husband and soul mate.
I am practically a native Californian having lived in this state since I was two. I attended Berkeley and UCLA and did graduate work at CSUN. After my three children were born I decided to go back to work and chose teaching over social work.
I taught for Los Angeles Unified School District for twenty-six years. It was a profession I grew to love. During those years I did some professional writing and thousands of lesson plans and curriculum development papers but very little creative writing.
When I retired I joined a Life Story writing class and got hooked. Since then I've written a few personal and family history books, memoirs of my teaching years and literally hundreds of poems.
Teaching is still in my blood and I facilitate a creative writing group, teach Scottish set dancing and folk dancing and crafts to seniors. Membership in CWC has been a valuable experience for me in terms of excellent critiquing and the bonus of new and wonderful friendships.
(Text last updated: June 7, 2014 — 6:54 am)

---
LORRAINE SAITO
---
ILAN SENDOWSKI
---
ETHEL ANN SHAFFER
Ethel Ann was born in a small town in Ohio where she lived three doors from the public library. She credits Edna Ferber with introducing her to a love of literature.
After moving to California with her two daughters, Ethel Ann worked as a paralegal for over 20 years. She returned to college after her daughters were raised, graduating magna cum laude with a B.A. in English Literature from Cal State Northridge. Soon thereafter, her essays and short stories were published in the now defunct Los Angeles Herald Examiner (where she won the Saturday Story Contest), Woman's World, Dog Fancy, Cat Fancy, Valley Magazine, and Lady's Circle. In addition, she had over fifty humorous essays published in the Ventura County Star. Her quirky essays have also won numerous writing contests. Secret Torment, her first novel, was published in 2004.
Ethel Ann is serving her second stint as President of the SFV Branch of CWC. Her first stint was in 1998-2000 when she was also program chair and a columnist. In 1999 she received the Jack London Award for meritorious service. She is also a member of Romance Writers of America.
For the past ten years, Ethel Ann's moody Himalayan cat, Moxie, has allowed her to live with him as his caregiver/slave.
(Text last updated: June 7, 2014 — 6:54 am)

---
DAVIDA SIWISA JAMES
EMAIL:davidasiwisa@gmail.com
WEBSITE:www.davidasiwisajames.com


Davida Siwisa James was born in Philadelphia, Pennsylvania. She has lived in New York City, Los Angeles, and the St. Thomas, U.S. Virgin Islands. Davida has an English degree from UCLA, and she attended the Penn State Dickinson School of Law in Carlisle, Pennsylvania. She is an award-winning short story author.
"I have loved to write since I was a child," Davida said, "and it was a pretty exciting day when I actually got paid to be a writer."
Davida's first serious manuscript "The Sea Grape Tree" was good enough to have her signed as a client with McIntosh & Otis of New York City in 1997. It is one of the oldest and most prestigious literary agencies in the country, having for decades represented literary luminaries such as Harper Lee (To Kill a Mockingbird), Mary Higgins Clark and it still represents John Steinbeck's estate. "They went through a rather ugly period four or five years ago," Davida said, "when a new agent finagled himself into the good graces of the aging Harper Lee. He committed some pretty unscrupulous dealings with Ms. Lee's ownership of the To Kill a Mockingbird's royalties. It really shocked the publishing world that this rogue agent took advantage of a literary icon and sullied the name of such a prestigious agency." Davida is hoping that having once been a client of the agency won't be her only literary footnote.
"They tried valiantly to get me a publishing deal," Davida said, "and despite a few nibbles, it didn't pan out. So, I finally decided to self-publish."
The author has written numerous magazine articles and Op-Ed pieces in her job as a public relations director for the University of the Virgin Islands. She was a freelance journalist for the Virgin Islands Daily News (a Pulitzer Prize-winning paper) and for the Daily Press in Victorville, California. She does professional editing for a few select clients.
Davida has also had a 22-year career in arts management at both the UCLA Center for the Performing Arts and the Reichhold Center in St. Thomas, U.S. Virgin Islands. She was formerly on the board of the CWC-High Desert Branch. Davida is the founder and executive director of Wordsmith Productions, a 501c3 arts nonprofit. www.wordsmithproductions.org The longtime Los Angeles resident currently lives in the California Mojave High Desert with her husband, Robelto James. Her son, Hudson Obayuwana, is a screenwriter.
Davida has several published titles:
Senior Services for the Financially Challenged (2018)
Imagined Lives (Autobiography; 2014)
The South Africa of His Heart (Memoir; 2007)
Life in Brief (short story-poetry collection)
Just a Note (a two-act epistolary play; 2017)
The Commute (short story); Volume 14 "The Caribbean Writer"
---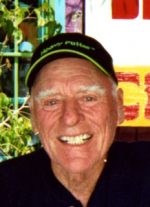 BILL SORRELLS
It's hard to know if Bill Sorrells is an actor who's very good at writing his own material, or a writer who's very good at performing. Really, it doesn't matter. He excels at both.
Bill's varied background undoubtedly contributes to his talent. He is a native California 'Beach Kid' — Laguna, to be exact. He played football, and was a lifeguard — then served for three years on the U. S. Aircraft Carrier, 'Valley Forge.'
Then, the acting bug bit.
Bill went to New York. He studied with numerous coaches, and got work 'Off Broadway' and in commercials — all the time actually paying the bills for a new wife and family by opening an Antiques Shop — 'The Early Attic' — in Greenwich Village.
Eventually, like most of us, Bill decided nothing beat the California sun, so he moved the family back to Los Angeles.
Once here, he decided to pass on what he'd learned. He build and ran a theater ('The Attic Theater') in Hollywood, and taught acting on the side.
"My students gained way more fame than I," he says.
They included Patrick Swayze, Kelly Preston, John Larroquette, and Michelle Pfeiffer.
Bill has spent seventeen years as a movie set painter. He considers his finest accomplishment his three sons, Adam, Andrew, and Riley. Those who've heard him read his plays and poetry might disagree.
So, 'Writer/Actor', 'Actor/Writer,' teacher, or just plain father. Bill Sorrells is simply
'A Winner.'
(Text last updated: June 7, 2014 — 6:54 am)

---
STEPHANY SPENCER
WEBSITE: StephanySpencer.com
EMAIL: StephSpencer10@gmail.com
Stephany Spencer is a retired teacher on her endless summer, a "creative" and poet.
Born in Chihuahua, Mexico of American parents, she spent most of her life in the Western U.S., married young and was widowed at twenty-one. Left with a three-year old daughter, she raised her while putting herself through the University, graduating from East LA College in 1970 with an AA in Music, UCLA in 1973 with a BA in Sociology; did Post-graduate work in Liberal Arts at California State University, Northridge, obtaining a Teaching Credential in 1976.
A born teacher, Stephany Spencer taught Elementary School for thirty years, specializing in Bilingual Education and Music, then took Early Retirement in 2001 to pursue other creative interests.
Multi-talented, a multi-instrumentalist in music, the "Multies" multiplied, to where they're now crying, "Which interest is on 'first'?!" Because in 2006 the Muse kindly led Stephany to the California Writers Club where she was Program Chair and also helped with Hospitality for over a year while testing her "wannabe" possibilities as a published author, this having been one of her dreams since age ten.
She is presently working on three different books: A book of poetry, aphorisms, and maxims; a children's novel — And a memoir, being a proud direct descendent of such as Dr. Francis Le Baron, MD. (See: "The Nameless Nobleman," by Jane G. Austin," a cousin). And is also related to poets like Samuel Johnson, Edmund Spenser, Sir Francis Bacon, Joel Johnson, and Winston Spencer Churchill, a third cousin. Thus she is also related to Princess Diana Spencer, the Bush Dynasty and more.
Though fascinated with her heritage, she knew none of them personally, and was not born to privilege, other than having inherited a bit of their giftedness for such as writing verse, for better or worse. This is her double-edged sword, a gift and a curse. But Life goes on, comes and is gone …
"Sail On," says the emblem of our California Writers Club. Now if you look closely you may see her sailing on, "writing" on a song "write" now! "Dwell in possibilities," said Emily Dickinson. And these possibilities are all that keep Stephany from falling off!
(Text last updated: January 14, 2016 — 8:31 am)

---
DEAN STEWART
Dean Stewart is a native Californian. He is a graduate of the UCLA Sequential Program in Writing for Film and Television, has an AA degree with honors in Theatre Arts from Santa Monica College, and is currently a Music Major at College of the Canyons in hopes of becoming a better composer.
At an earlier age, Dean studied to be an actor at Lee Strasberg Theater Institute and eventually Actors Studio where he became a lifetime member in 1976. He was seen on such shows as "Dynasty" and "Hotel" and "Logan's Run," but never made much money as an actor. He worked primarily as a residuals accountant in the entertainment industry and is now a semi-retired consultant for previous employers.
Among his writing awards are two Gold Awards and one Silver Award at the Houston Film Festival, a Silver Award at the Charleston Film Festival, and Best Screenplay at the Santa Clarita International Film Festival. Three of his short stories and one poem have been published in The Iconoclast, Lynx Eye and Nota Bene 2006.
His first stage play "Bookish" was selected and produced in The New Works Festival at College of the Canyons in 2008 and another play "Mindy" will be produced at the same festival in 2009. He is currently working on the 17th draft of his novel.
(Text last updated: June 7, 2014 — 6:54 am)

---
ERICA STUX
I grew up in Cincinnati, Ohio, lived many years in Akron, and moved to southern California in 1999.
I started my professional life as a chemist. When I had children of my own, I began to write, first poems and prose pieces for children, then light verse for adults, and finally longer works.
I've published many individual poems at over a dozen different publications, and collections in 2 chapbooks. My published books include 4 biographies for young people, a collection of humor pieces, a memoir of a co-author, a series of bird poems for children, and a book of my husband's nature photography for which I wrote captions.
I try to have several queries out in the mail at all times.
(Text last updated: June 7, 2014 — 6:54 am)
---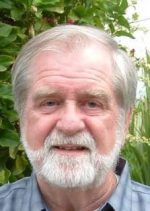 DAVID WETTERBERG
EMAIL: dwetter@sbcglobal.net
Dave has been a CWC member since 1996.
A 1955 graduate of the University of Massachusetts, he was on the editorial staff of the college newspaper and had a nightly radio show. After college, he joined the Marine Corps, was transferred to Camp Pendleton, married, and stayed in California where he taught high school English at Poly High for 35 years.
His articles have been in the Massachusetts Quarterly, Southwest Art Magazine, Desert Magazine, the Andover Townsman, and other smaller publications. He has a screenplay on file with the Screen Actors Guild, though he favors writing short stories.
At age eleven Dave wrote a tearful eulogy about his dog Blackie, who died when he was hit by a car. His mother sent it to the town newspaper, from where an animal-lovers magazine based in Boston picked it up and used it as its main feature, A Boy and His Dog.
Dave received letters of sympathy from readers in the United States, England, Canada, and South Africa. "It was hard to top that one," says Dave,. "I haven't, yet."
(Text last updated: February 28, 2016 — 3:15 pm)

---
KEN WILKINS
Ken Wilkins was born in Chicago and raised just south of Rockford Illinois.
After high school, Wilkins attended Wheaton College for a semester until he enlisted in the United States Navy during World War II. He was stationed in New Orleans honoring heroes who were coming home from the war by writing news articles for their respective hometown newspapers and taking their photos. After the war, he finished at Wheaton College with a B.A in Cultural Anthropology.
In 1950, Wilkins married and moved to California and received a Bachelor of Divinity degree from Fuller Theological Seminary and a Masters of Education from
L.A. City college, today known as California State University, Los Angeles.
Through the course of his career, Ken Wilkins started an elementary school for nationals in Ethiopia. Wilkins recalls: "I started a school for Ethiopian children in the Ogaden Desert. I started with a class of about 20 boys ages 8-22. I taught ESL to the police, soldiers and Arab shop keepers at night."
Home in the USA, he taught in LAUSD, spent thirty years as a science consultant for a government sponsored program, and spent over twenty summers as a science instructor for the Museum of Science and Industry. His literary accomplishments include a published children's book called "Marvin's Mansion" and a variety of works including poetry and short stories published in Ellery Queen Mystery magazine and several CWC anthologies.
Wilkins has been a CWC member since the 1990's and continues to be a valued member for his literary work and his photography for special events and the newsletter.
(Text last updated: June 7, 2014 — 6:55 am)

---
ALAN WILLS
EMAIL: awills@charter.net
---
GARY WOSK
As a boy, I realized that someday I wanted to become a writer. Blame it all on watching countless episodes of "The Twilight Zone" and the "The Outer Limits" as well as an assembly line of low budget sci-fi movies such as "Godzilla" and "The Giant Behemoth." I still watch them.
What really sealed the deal was delivering the Herald-Examiner. The subscribers complained that their newspapers were not delivered on time. If I was become a journalist, I reasoned, I had to read the newspaper first before I could deliver it.
I wasn't the greatest English student in high school, but as a teenager found it easy to write Rod Sterling-inspired short stories. I read the stories to my friends and family, and if they enjoyed them that meant I had a possible future in the field.
After tearing ligaments in my left knee during a game of basketball, I decided to become more serious about life. I returned to California State University, Northridge, when I was a little older than most students and earned a BA in journalism.
I was on my way to a new life as newspaper reporter for the San Luis Obispo County Telegram, Brawley News and the Newhall Signal and then special sections editor for the Los Angeles Daily News.
After leaving the newspaper industry, I became a spokesperson and senior communications officer for the Metropolitan Transportation Authority (MTA). At the MTA, I also produced an award-winning quarterly magazine geared for constituents as well as monthly passenger newsletters.
Following the MTA, I became the manager of media relations for The ALS Association, a national non-profit organization that helps people living with (amyotrophic lateral sclerosis), also known as Lou Gehrig's Disease.
I have more than 25 years experience in the field of communications and have written hundreds of articles and news releases as well as managed many media events.
I am presently a volunteer with two organizations: in a communications capacity for New Horizons, a North Hills, Calif., social services agency that helps developmentally disabled adults learn independent living skills, including job skills; and as a literary partner for KOREH L.A., which helps Los Angeles Unified School District elementary school children learn to enjoy reading.
I live in North Hills with my wife Mina. Our son's name is David.
(Text last updated: June 7, 2014 — 6:55 am)

---
SHARON YOFAN