---
DIANE LAUX



Actor and comedian Robin Williams one day told his dad that he wanted to be an actor. His dad said, "That's fine son. Just don't give up your day job."
With all laughs aside, having to do a day job has been my major dilemma for me as a writer.
Oh why did I land as an elementary teacher for my day job! It doesn't seem to mix with being a writer! It meant embarking upon two full blown professional careers, each requiring more that the nine to five, forty ,hour work week; in addition to working my way to college. I suppose it was the narrowing of the job market. Happily, both careers involve a wide dissemination of information, ideas and inspiration, not to mention the ninety percent perspiration.
However, between classes, I managed to crank out a few magazine articles, and short newspaper pieces mainly in education.
In my files are those rough drafts, waiting to be typed, and finding a home in a book. There are a few stops along the way, such as finding an agent, and publisher; or shall I say, being discovered by an editor? Some of you know all to well about that.
My pending projects cover a gamut of genres, including biographies, spiritual fiction,and non fiction books, children's books, with a little poetry thrown in.
With a declining economy and scarcity of jobs, for better or worse, I recently got the bright idea
to take out early teacher retirement in order to have more time to write. Now writing involves more sedentary work than teaching. Can some brilliant writer out there please tell me how writers keep their weight down?
My passion for writing began when I was in the eighth grade, and we had to write down what we wanted to do before entering high school. I was encouraged by a few teachers and my sister to choose writing.
All along I felt, and still feel today, that writing is my way of giving back to the world. It's something I cannot, not do. As John F. Kenedy once said, "The dream still lives, and the hope shall never die."
And so that's my story in a nutshell.
(Text last updated: June 7, 2014 — 6:53 am)

---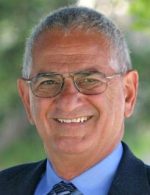 LARRY LEVINE

WEBSITE: www.tabletalkatlarrys.com


Larry Levine is a political consultant, editor and publisher of an online food magazine and restaurant recommendation web site, and a freelance contributor to newspaper op-ed sections.


Levine lives in Van Nuys CA with his wife, Jennifer. They have two sons, three grand daughters and a grand son.


"I don't know for how many key strokes I've been responsible," Levine says. "But it started when I was 13-years-old and took my first journalism class in junior high school. It's 62 years later, now, and he's still at it."


Levine has been a political consultant since 1970, having overseen election campaigns for candidates and ballot measures in California and six other states. His firm, Larry Levine & Associates, is headquartered in Sherman Oaks CA.


In 2009 Levine turned his passion for all things food into the restaurant web site atLarrys.com – http://www.atlarrys.com. The site does not do restaurant reviews, just recommendations of places at which great food and unique dining experiences can be found. atLarrys.com now lists more than 200 restaurants in California and hundreds more throughout the rest of the world.


In 2010 Levine took his love of food to another level when he founded the online magazine Table Talk atLarrys.com – http://www.tabletalkatlarrys.com. The magazine has published nearly 300 articles and essays and has been read in some 145 countries.


Before turning to politics, Levine was a political reporter and editor for Copley News Service, with an office in Los Angeles and Sacramento. His 14 years in the news business also included stints as a sports writer and editor, a city editor, a special assignment reporter and an investigative reporter.


While working fulltime as a reporter, he wrote lyrics for three published songs and turned out story lines for several Warner Bros. TV dramatic series. He currently is working on several book-length projects.


(Text last updated: September 5, 2014 — 10:45 am)
---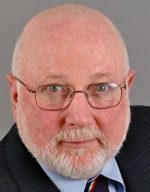 MICHAEL LINSK







After 50 years of commercial toil
a new phase of life begins
the old professional CV of degrees, licenses and credentials
joined now by an ode to life's experiences.
Childhood
growing up in Glendale, CA
the 50's were great
Marching bands, progressive jazz, school plays and Shakespeare festivals
Friday nights at Bob's with carhops on roller skates
Customized cars and cruising through high school.
College was a smorgasbord affair
Glendale City College, University of Arizona, Pasadena City College and ultimately USC.
I sampled the flavors of theater arts, pre-law and then business administration
as the needs of a wife, two children and house payments
arrived before the opportunity to finally don the cap and gown.
After graduation, the professional and corporate world consumed my life
Finance and accounting were the basics
Though numbers played a skeletal role
writing was the sweat and blood of my workaday existence
corporate life, real estate developer, business consultant
producing marketing copy, proposals, reports and journal articles.
Along the way, a new muse entered my life,
poetry became an expression of deeper meanings
limited to an annual poem for friends
rewarded by kind appreciation.
Retirement, long the siren song that lured me on, has arrived
A time for pleasures postponed too long
Art classes, to expand a palette previously limited to a sketch book stuffed in a travel backpack
Photography workshops, to hone my eye to see and try to capture the perfect fleeting image
Writing to express life's learning and share my thoughts and outlook on life
And so, a writers' club beckons
promising guidance of like minded friends
to see what the future holds
as I sample what could be a second career.
(Text last updated: June 7, 2014 — 6:53 am)

---
MARGANIT LISH



Step right up and meet Marganit Lish, a charming CWC/WV member that you will not soon forget. Always smiling, ready to offer a helping hand, Marganit was born in the State of Israel and spent her childhood in Israel and South Africa. Married to Merrill Lish, she is the mother of two married daughters and the grandmother of 5 grand-children.
Her longest teaching assignment is her current role of Professor of Hebrew at Moorpark College This de-lightful lady has been involved in education for most of her life in the U.S. Her four degrees include an M.A. in Edu-cation, a B.A. in Sociology/Psychology, a B.S. in Judaic Education and, she has a Life Teaching CredentialWorld Languages Department, where she has taught since 1997. Add to that her recognition as the new Chabad Conejo Valley High School founding educator.
Yes, you can also call her an entrepreneur. She is the creator of several educational related curriculums and is the owner of "Educational Resources," a company specializing in supplementary primary educational aids and books in the primary grades.
Her travels have taken her to five world continents and traveling is only one of her many hobbies. She knits, sews, reads and writes – presently writing memoirs of her parents' life history. Although English is Marganit's second language, she recently received first prize for one of our CWC/WV writing contests held this year. Writing opened a facet of her personality that she enjoys so very much. She credits Dave Wetterberg for inspiring her new interest.
She also devotes much time serving as a volunteer at the Motion Picture & Television Fund. This was recently acknowledged when she was inter-viewed by Joe Sutton, the very popular CWC/WV speaker for the Novem-ber 2008 meeting. Kudos to Marganit! She is one amazing lady!
(Text last updated: June 7, 2014 — 6:53 am)

---
RAY MALUS
EMAIL: x-ray@roadrunner.com
WEBSITE: http://raymalus.com/
Ray Malus has been a member of the San Fernando Valley Branch Of California Writers Club, since May, 2008.
When our branch lost its charter, in January, 2009, Malus instigated and was pivotal in the effort to reinstate San Fernando Valley Branch. We succeeded in July, 2009.
In May, 2011, Malus initiated, and was central to, the negotiations to re-unify the San Fernando Valley and West Valley Branches — an effort which bore fruit in July, of that year.
Malus served as editor of The Valley Scribe from July, 2009 – August, 2011, and from September 2013 – October 2016.
He designed and created the website which represented the branch from 2009 through 2016, and served as Webmaster during that time.
Ray Malus served five terms as Central Board Rep., crafting and introducing numerous amendments and motions to our State Governing Documents, which were adopted.
He also designed and built our State-wide Member Record Management System (MRMS) and has served as its Administrator for seven years.
In 2011, for his efforts on behalf of the Branch, Malus was awarded the Jack London Award.
In 2015, for his contributions at the State level, he received the Club's, distinguished, Ina Coolbrith Award, "…for exemplary service to CWC and / or the Central Board." — only the eighth ever bestowed.
Ray Malus is a widely recognized Author, Poet, Commentator and Playwright. His writings appear on many websites, and in numerous anthologies.
In 2010, he was designated 'California Senior Poet Laureate', and in 2011, he was awarded the Amy Kitchener Scribe's Scroll Award.
He is the Author of five published books:
'Ashes In Yonkers' — a literary novel.
'Stories You'd Give A Shit About — If I Was Famous' (as J. Raymond Kent) — an un-authorized autobiography.
'Writing To The Right Brain — Meditations On The Art Of Writing, and Writing As Art.'
'Letters To 'J'' (as R. Marlow) — A love story.
'The Trusted Voice' — A literary collection.
Advice to other writers? "Always be truthful. And always write as though it'll be read by someone you want to seduce."
(Text last updated: January 30, 2017 — 12:22pm)

---
GAGIK MELIKYAN
EMAIL: gmelikyan@socal.rr.com
WEBSITE: http://imaginethetruth.com/
PUBLISHED WORKS: "Guilty Until Proven Innocent: Antioxidants, Foods, Supplements, and Cosmetics" (2010, 368pp)
Gagik Melikyan is a Professor of Chemistry in the Department of Chemistry and Biochemistry at California State University Northridge (CSUN) in Northridge, California. Being a highly cited author, his research has culminated in 85 papers, reviews, and book chapters on organic, organometallic, and hormone chemistry, as well as 130 presentations at scientific conferences, academic institutions, and public forums. For the last decade, on behalf of the consumer groups, Dr. Melikyan has been protecting the American public against harmful chemicals present in foods, supplements, beverages, cosmetics, and household items.
Gagik Melikyan is the author of "Guilty Until Proven Innocent: Antioxidants, Foods, Supplements, and Cosmetics," (2010, 368pp), a book that has received awards from The USA "Best Books 2011" and the 2012 International Book competitions, both in the "Science" category. The book criticizes the public's obsession with supplements, antioxidants, and natural extracts. In laymen terms, the author explains why – despite public beliefs – green tea, red wine, coffee, sunscreen lotions, hair colors, and women's cosmetics can cause irreparable damage to vital body systems. Melikyan's book is available for purchase at URL imaginethetruth.com, and also from the Matador bookstore on the CSUN campus ($29.99).
Health-related youtube videos, radio and TV interviews can also be found at URL imaginethetruth.com
(Text last updated: March 3, 2017 2:00 P.M.)

---
JUDITH MILLER
---
NORMAN MOLESKO

WEBSITE:
www.lapoetsociety.org/#!sradvocacy/cbro


Normie is a a poet, a psychologist and an elder. He was presented with a SPIRIT OF LIFE AWARD by the Los Angeles Poet Society.
Normie is called "An Ambassador For Seniors". He is the founder and partner of the "Senior Advocacy Through Poetry Program"'with the Los Angeles Poet Society.
This octogenarian was trained as a psychologist at the New School for Social Research. He was listed in American Men of Science. He has been a licensed psychologist and licensed nursing home administrator and a human factors specialist. He has served on the Los Angeles Dept.of Aging Council on Aging.
Normie was designated as Poet Laureate by the California San Fernando Valley Retired Teachers Association and Resident Poet by the San Fernando Valley Voice Newspaper. During the month of July 2009, he was named Featured Writer by the L. A. Dept. of Recreation & Parks (Senior Citizens Section). On public media, he was interviewed and aired on the Poets Corner on L.A. Radio Station KPFK and presented a recitation for an "Aging in L.A." program on the City Television Channel 35. Normie contributed to the Home Bound Resources website.
His books are titled "Retiring And Senior Living, Experiencing The Second Half Of Life" and "Heart Attack! Then What?". These books were accepted for the Braille Institute California Collection. They can be found on the shelves of the Columbia University Med School Narrative Medicine library (of teaching and learning resources).
Normie has been a featured poet at many venues in Los Angeles. He was featured at the 2013, 2014 and 2015 "100 Thousand Poets For Change" event at Beyond Baroque. He was featured in 2012 and 2013 at a Daniel Pearl World Music Days event.
In 2014, Normie was featured at a San Fernando Valley Arts Council event and a special guest feature at the Tia Chucha's Cultural Center. In 2015, Normie was featured at a National Active & Retired Federal Employees event and at the Third Annual Lit Crawl Los Angeles event. In 2016, he was honored to participate in the Sixth Annual Poets & Writers Connecting Cultures event at Beyond Baroque.
(Text last updated: July 4, 2016 — 1:24 pm)

---
SYLVIA MOLESKO



A former primary school teacher, I have served on the California Retired Teachers Assn (CalRTA) Board, as newsletter editor for Voice of the Valley for the past five years. I am also a member of the board of the Valley Federation of Senior Citizen Clubs.
I was in the the Journalism class in high school and helped publish the senior album, then took Honorable Mention for a story published in ELAJC's Milestone. After I was married and had two daughters I wrote poetry whenever the Muse struck. A late bloomer, I returned to CSUN for my teaching credential when both girls were in junior high and graduated the year that my oldest girl graduated high school.
I have since self-published five copies of my life writing book, "Memories Revisited", which are in the hands of my two daughters' families, my brother, myself and the Library of Congress.
On my desktop are 2 folders with various writings for use in Memories Revisited Volume Two – You and Volume Three – Me, works in progress.
My hobbies are oil painting and Mah Jongg. I am also 'sekkaterry' to my cat, Pit2nya, who posts and has adventures in the newsgroup rec.cats.pets.community, actually a very clever collaboration of folks with great humor and imagination.
(Text last updated: June 7, 2014 — 6:53 am)

---
SHEILA MOSS



I'm a Midwestern by birth but a Californian by adoption. Truth be told, growing up in a small town, Sun Prairie, WI, had its advantages—knowing everyone and its disadvantage—everyone knowing you and your business.
Since my parents Hazel and Jim Sullivan were the editor and publisher of THE STAR COUNTRYMAN, I learned at an early age to love words and to respect their power.
My dad gave me my first reporting job at l2 doing The Winnowing Column during summer vacation. I wrote up births, birthdays, anniversaries, and out of town visitors—even if they were from only ten miles away.
It wasn't surprising when I selected to major in journalism at the University of Wisconsin. My parents both warned. "We know you like seeing your byline in the paper, but reporters don't make a lot of money and jobs are sometimes scarce, so make sure you get your teaching certificate."
With degree in hand, I found what they said was true. But sometimes they didn't need teachers, but they did need writers.
It wasn't long after taking a PR job at the State Historical Society that I met my husband to be. He had a sure way with words. "Marry me and I'll take you away from this snow and cold and buy you a home with a pool."
We ended in the northern end of the San Fernando Valley. (Yes, we did have a pool.) Los Angeles Unified School District didn't need any teachers, but Los Angeles Community College needed a PR Officer. I worked in the downtown office for the highly respected Dr. Esther Davis. Besides doing a monthly magazine, I ghosted speeches for Michael Antonovitch and Marian La Follett.
On the personal front my husband and I were expecting our first baby. I switched to part time work doing the PKU Newsletter for Dr. Koch at Children's' Hospital Aaron was born that October and David was born two years and nine months later
Fast forward to going back to teaching and finally getting into a high school, John f. Kennedy, in Granada Hills where I again did school PR.
When I retired in l999, I vowed I would join CWCSFV. The rest is history. I served as program chairman for over two years as well as being head of the hospitality committee for the first writer's conference. Thanks to a terrific critique group, three of my short stories took third place in the annual anthology contest. I also sold an article to Dialogue Magazine. Interviews with Max Schwartz and Betty Freeman provided by-lines in Senior Plus.
Now that we have three adorable granddaughters and one mischievous 17 month old grandson, I'm thinking of changing venues.
(Text last updated: June 7, 2014 — 6:53 am)
---
BOB OKOWITZ

EMAIL: apthealth@gmail.com


I was born in NYC with an older brother, Joe, and younger sister, Nance. We are now spread across the country, my sister in Vermont, my brother in Florida. Bummer.
Studied English at Lemoyne College in Syracuse, New York, a Jesuit school. Got inspired by Father Dan Berrigan, an anti war activist, and ended mental health work to make the world a better place. Fifty years later, I am getting back to my English roots and writing a novel, just like a million other people here in LA.
I enjoy swimming, working out, going to the beach, movies and traveling. Also, going to CWC meetings to learn more about writing is cool. My favorite travelling buddy is my wife, Rita. Tied for second are my kids Joey and Heidi.
My novel was inspired by a trip to Ireland, a country filled with beautiful people, landscape and tragic history. A young couple moves to New York in 1916 to escape persecution by the English. Of course, you will have to read it to find out the details.
(Text last updated: July 26, 2017 — 10:10 pm)

---
JANNA ORKNEY

WEBSITE:
www.ConejoPost.com


I love to write! When I was a kid, a pencil and piece of paper became my passport to a world of imagination and ideas that I could communicate about to others with words. Poetry was the main form that drew me then.
As an adult, I have written for myself in journals and for others in advertising and public relations, including as owner of a small agency in Lake Oswego, Oregon. Lately, I have written to get votes for my nonpartisan political campaigns and for saving open space or to make people laugh or be aware of local history in my blog, www.ConejoPost.com.
It would be very hard to consider a world without writing and I am glad that I don't have to!
Currently, I am finishing up a book, Growing Up With G.I. Joe's, which tells the story of how my dad started a surplus store in a tent in 1952 that grew into a large Northwest retail chain. For more info, go to: www.growingupwithgijoes.com. I am planning on publishing and promoting the book myself.
In politics, I was elected in 2006 to my local water and wastewater treatment board in east Ventura County and I am very interested in water and sanitation issues.
I grew up in Portland, Oregon, and have either lived there or in the Los Angeles area most of my life. Three wonderful kids and their families complement my life, including a passel of grandkids who give me joy.
For inspiration, I head for Zuma Beach which is just over the mountains from where I live in Oak Park, or I drive further south to Lake Shrine in the Pacific Palisades.
Please check out my other website: www.PrayerForWorldPeace.com and a November, 2013 op ed in the Ventura County Star: http://www.vcstar.com/news/2013/nov/10/janna-orkney-a-very-rewarding-bus-trip/
Life is good and I am glad to have discovered the CWC – San Fernando Valley.
(Text last updated: June 7, 2014 — 6:54 am)

---
GABRIELLA OWENS



I was supposed to spend my life lounging on the French Riviera with a fancy cocktail in my hand, but somehow I got turned around and ended up in California with a glass of wine instead. Which is pretty darn close, except for that pesky working thing.
I'm past that wonderful, awful stage of raising kids. My husband of 30 years, Greg, and I are now into that really fun spoiling grandkids part of life. (Fill them full of sugar, tire them out and spoil them rotten. When they become totally impossible, hand them back.) We also have an assortment of rescued pets and a small vineyard in the backyard.
As a member of the California Writers Club, I'm enjoying writing and sharing my jokes and stories with others. I'm hoping one day writing will replace the blasted job. My first book, BBQ PIZZA: A Flaming Exposé on Macho Cooking was published in April of 2013.
Some of you have read this hoping to understand the workings of this author's mind. Let me clarify for you: This author is a few sandwiches short of a picnic. Why do you think I had to make all those pizzas? There just weren't enough sandwiches to go around. Not to mention a banana split sandwich just doesn't sound appetizing.
(Text last updated: June 7, 2014 — 6:54 am)