---
COLIN GALLAGHER



Since the 6th grade there has been within my nature an affinity for the appreciation of good writing. I wanted to express noble thoughts with my own pencil. I soon realized that there were rules for good writing, it wasn't just conversation put on paper. It took me years to polish my writing ability to where I was happy with it, and most of the credit goes to a wonderful Professor at LA Pierce College. She was full of ideas, and gave me new insight into my writing. In 1981 I received an AA Degree from LA Pierce College, and then completed two semesters at CSUN.

I tried to publish a 150 page Fantasy Adventure in the early 1990's without success. It has just been in the last year that I have tried to publish a short story. In all my writing: Poetry, Short Stories, and Fiction Novel, I have tried to spice it up with a little Spirituality usually as a conclusion, moral, or pick-me-up.

I have been a member of Self-Realization Fellowship since 1983. I enjoyed services at the SRF Lake Shrine Windmill Chapel for a few years then attended regular services at the Fullerton Temple in Orange County for eighteen years. SRF plays a big part in my life today.

As far as work goes, I have worked for various companies at different skill level and always managed to get by. For volunteer work, I enjoyed the Treasurer's office at the City of Anaheim for ten years. Also, for over a year, I did volunteer work on a phone help line for the LA Free Clinic.

In conclusion, I like to write it gives me a tremendous sense of freedom, putting my ideas on paper, so they are not fleeting thoughts, but become tangible.

(Text last updated: June 7, 2014 — 6:52 am)
---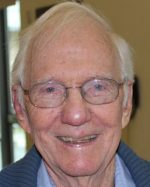 HAROLD GIEDT

WEBSITE:digital-library.csun.edu/cdm/landingpage/collection/oldchinahands


I was born and lived much of the first fourteen years of my life with missionary parents in small town China. My father's sabbatical leaves, thrust me to live with Americans. As an adult, I've kept up with my Chinese contacts and made many trips to China. I feel very much a product of both countries and cultures. When I muse about the effect of this split, I realize I'm not automatically fully American or Chinese.

My story starts with life in China, although I do have a vague memory of a department store Santa Claus when I was two. The next time I was exposed to America was in the sixth grade in Number 24 School, Rochester. Following that pleasant year when I listened to Wonder Bread radio stories and played in the snow in Lilac Park, the family returned to China. I was deposited in Shanghai American School (SAS) and my parents and two younger brothers returned to Kityang, South China. Although SAS was in China and established to educate children of Americans from all over China, the dormitory where I was quartered was more like the island of Lord of the Flies, under total control by sadistic seventh to ninth graders. There, I learned to survive and become a regular boy by beating up some one else and establishing my place on the pecking order.

The summer of 1937 we were able to return to our idyllic cottage in the mountains of Thaiyong but Japan attacked Shanghai and I had to stay home and be home taught the eighth grade. By the next year the fighting had moved inland from Shanghai and I returned to SAS. Somehow, the atmosphere changed and competition took the form of lining up outside our math teacher's classroom with the first in line getting to prove the hardest problem.

I went out for six-man football, played violin in the orchestra, and we collectively formed close friendships that have persisted until now. Unfortunately many of that group have died.

That warm, creative, blossoming period was undermined and ended by threat of war with Japan necessitating evacuating Americans from the Far East in early 1941. This put me back in the States and at Redlands. I put on an all out effort to assimilate. I went out for football, started dating, but commiserated with a fellow transplant from China that we were "cultural bastards".

Later I joined the Marine Corps and there my Chinese language skills were added to my infantry officer designation. At the end of WWII I was sent back to China with the US Marines who's task was to accept the surrender of Japanese forces in China rather than let the Soviet Union accomplish the same goal.

After a half-year tour in Tientsin, China, I returned to the States and plunged into education, career development as a psychologist, marriage to Helen Moore from Kansas and family building with daughter, Kathy, and son, Gordon. . Career wise I was interested in the education, training, and recognition of psychologists and participated in the birth of the California School of Professional Psychology.

After I retired from the Counseling Center at CSUN I volunteered to work with the China Institute. So even in retirement, I am still involved with China
(Text last updated: June 7, 2014 — 6:52 am)

---
SAM GLENN

---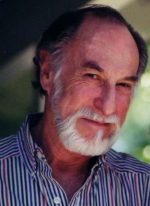 HOWARD GOLDSTEIN



Howard Goldstein, a graphic designer and illustrator, has been creating commercial and fine art images and collateral materials in traditional and electronic media for more than fifty years. Third generation of a publishing family, he has art directed, designed and illustrated hundreds of books, covers, directories, tabloids and magazines. A member and past President of the Society of Illustrators of Los Angeles, he has been a judge for the Benjamin Franklin (Book) and "Maggie" (Magazine) Awards since their inception, while earning many for clients. In between designing, illustrating, administrating and consulting as Howard Goldstein Design / Graphic Sorcerer, and lecturing and writing as contributing editor to graphic arts trade publications, he designs for and teaches in local colleges and universities. (Art Center College of Design and Otis College of Art and Design).

In a career encompassing several positions as corporate creative director and consultant to domestic and international organizations, and as an independent, Mr. Goldstein has accumulated hundreds of awards for design and illustration, with paintings and sculptures in private and institutional collections.

Associate Editor of Studio Systems Journal of Computer Graphics 1985-8. Contributing Graphics Editor to AV Video magazine 1988-1996. Designer, Consultant, Contributing Editor to Micro Publishing News 1989-2000. Designer, Consultant, Illustrator, Contributing Editor to MacArtist Magazine 1990-1994. Contributing Art Editor to Stroke & Dagger Magazine of Sci-fi & Fantasy 1992-93. Contributing Editor to Digital Imaging Magazine 1994-Contributing Writer to Graphic Arts Journal 1995-1999. Member/Anthology Designer/Lecturer: California Writers Club 2002-, Designer, Associate Editor 2003-2008 Contributing Editor to Design Tools Monthly -1998-2014.
Author of Benches:Yetta 2013, Author of Benches: Jakob and Charlie 2013.

(Text last updated: October 6, 2015 — 5:52 am)
---
PIIRHIYA GOLDSTEIN



I was born in Tehran Iran. On March 1959, at the age of twelve, my mother, older sister, two younger brothers and I immigrated to Israel, leaving my father behind. Soon after our arrival, I began writing Poetry. Upon graduation, I became a Special Ed teacher and later a Resource Specialist.
On Sept. 1973, I visited my high school girl friend in Anaheim. Unexpectedly, I was offered to substitute for a Hebrew school teacher whose husband was terminally ill with cancer. I accepted the position with the plan to return back to Israel. Soon after, I met my husband and the rest is history. I continued my education and earned a master degree in Educational Therapy and later an MBA. I worked as a Hebrew school teacher, social worker, and in the recent years as an administrator in a Skilled Nursing facility. We are proud of our son and daughter, who are two wonderful human beings. Our son and his childhood friend successfully own and operate a computer company www.xeex.com. My daughter has passed The Bar recently and looking forward to start her career.
Last year, upon my unexpected retirement, I decided to join CWC, where I have met many gifted individuals and made some friends. Presently, I am also a member of a critique group, and slowly with the encouragement of others I am "coming out of the closet" as a poet. In 1997, I submitted my poem "Fraud" to The National Library of Poetry and received an Editor's Choice Award for Outstanding Achievement in Poetry. At this stage of my life, I have decided "to delve within". The hunger and the desire to express myself in poetry have been there always. However, I ignored it, due to other roles and responsibilities. Now having the luxury of time, I hope to find the discipline and the courage to buckle down, with the little gift that God had given me, to tell a story with my pencil and paper or rather with the computer.
(Text last updated: June 7, 2014 — 6:52 am)

---
KAREN FAYE GORBACK

WEBSITE: karengorback.com


Karen has been a member of CWC-SFV since 2007 and served on the board as the Member at Large. Her novel Freshman Mom (Outskirts Press, 2014) won the USA Regional Excellence Book Award for Adult Fiction set in the Western United States. The book also placed as a Finalist in the Readers' Favorite Book Awards. In 2015, Karen read from the novel during the Ms. Senior Ventura County Pageant and won the "Talent Award." She was also amazed to win the pageant! Karen enjoys writing in a variety of genres. Several of her short stories and a poem are included in anthologies published by the Ventura County Writers Club. Four of her one-act plays have been produced in the New Works Festival at College of the Canyons. She won a local memoir contest and was recently notified that another memoir had been selected for publication in one of the Chicken Soup for the Soul books due out in Spring, 2018. But Karen is most proud of her four grown children, their spouses, and five grandbabies, all born over the last two years. What a joy! Contact Karen through her website at www.karengorback.com
(Text last updated: March 14, 2017 3:08 pm)

---
LORI HAMILTON
EMAIL: lorecaha@verizon.net

---
STACIE HAMMES
EMAIL: Staciehammes@outlook.com

---
ANNE HANSELL



I was born and grew up in Southern California,USA. As a child, I attended the Mary E. Bennett Elementary School for the Hard of Hearing, As a teen, I went to the California State School for the Deaf, Riverside. Then I went to Gallaudet University for my Bachelor of Arts degree in history and psychology and then to CSUN for my graduate studies in history and special education but I graduated with a Master of Arts in special education. Worked as a substitute teacher for a number of years before becoming a para educator. This makes it easier for me to concentrate on my studies in writing. Hence my CWC membership.
I'm a third generation Japanese American whose family originated in Hiroshima, Japan.

Thanks for your time.
(Text last updated: March 14, 2015 — 11:23 am)

---
SHERRY LYNN HARRIS

WEBSITE: Adapt2Alz.com



My mom had just donated all our baby clothes and furniture to the neighborhood nursery school when she found out she was pregnant with me. I was a big surprise!
Our home sat at the top of Granada Hills with a 360 degree view of the San Fernando Valley and I hiked over acres of hills and canyons every weekend.
My father was an artist and I took after him, spending hours at my drawing board creating fashions for my Barbie doll. My first big sale of my artwork was of three t-shirt designs to Hang Ten. I met my beloved husband in art school where we earned tuition by creating posters for the Music and Drama departments. We dated for ten years because I wouldn't marry Corey until he agreed to have a child. Finally, he agreed, we married, and had our lovely son, David.
Since we were both starving artists, Corey became the stay-at-home parent, painting in our home studio, and I began sales for a food company who said we could eat all the samples we liked. For the next 20+ years we dined on free Tyson chicken, Sara Lee desserts, and Quaker Oats, as I learned the art of catering.
Then I switched to a healthier company, selling schools in California incredibly delicious cookies and baked goods which were also low in fat and sugar. Almost all of the State's schoolchildren are eating healthier as a result of my sales. When I needed more fun, I would dress up as the cartoon character SpongeBob SquarePants and hand out our cookies that were shaped liked his best friend, Patrick the pink starfish. I developed a whole act using the school's microphone to have the kids sing the theme song, asking them SpongeBob trivia questions, and awarding SpongeBob stickers for the answers.
I developed a class for adults on how to use plate painting and decorative techniques to create beautiful desserts. We set up a Test Kitchen to hold the classes and I would give participants a plant tour at the same time. I was thrilled when the company President made a new brochure featuring photos of me teaching the classes. I even got to design my own product, which we named a ROC n Roll Bar (with Raisins, Oats, and Chocolate Chunks).
I have a lifelong love of Hawaii, visiting my first time at age 12 when I learned to surf. We've had many exciting adventures there over the years, especially swimming with the dolphins in the wild. We even got to see a couple making love, as they swam up from the depths, spiraling around each other and then joining together in a rush towards the surface. The dolphins embody such joy! The manta rays come out at night, so I needed to bravely jump into the dark ocean and swim to where underwater klieg lights gathered plankton into their shining path. As the rays fed on the plankton, I came face to face within a few inches of Big Bertha, a giant ray with a 16 foot wingspan – the size of a small sailboat! Their underwater ballet is unforgettably ethereal.
Other adventures I've enjoyed include jumping off cliffs to swim under waterfalls, ziplining, white water rafting, indoor skydiving in a vertical tunnel, snuba diving, snorkeling, and lovingly caring for my mom with Alzheimer's for 18 years.
The book I've written is titled "When Your Parent Becomes Your Child: Alzheimer's Caregiver Support." It is my sincere hope and intention to help many others face the challenge of caring for their memory-affected loved ones with courage and compassion by sharing my experiences and what I learned.
(Text last updated: June 7, 2014 — 6:52 am)

---
KAY HENDEN
WRITING AS: Ellen Keigh (Historical, General), Allyn Keigh (Science Fiction)
EMAIL: CWC@Henden.com
WEBSITE: EllenKeigh.com, AllynKeigh.com

Kay Henden is a retired attorney/educator turned novelist, an avid amateur historian, and a peripatetic researcher.
She practiced law in northern California, specializing in the intricacies of taxation and trust law. That led in time to the study of property transfers and the rights of married women in the 19th century, topics that produced some surprising insights into the daily life of women of that time.
San Francisco history, particularly the lesser-known period between the Gold Rush and the Earthquake of 1906, was at first a passing interest, then an ardent pursuit. She realized that the story of The City during those 'lost years' was even more rich and complex than the times preceding and following it. And ultimately, of course, the history of San Francisco's adolescence led inevitably to Virginia City, Nevada, and the spellbinding story of the Comstock Lode.
She continues to be fascinated by all things San Franciscan, especially during the latter half of the nineteenth century. In fact, she often sets her writing there just so she has an excuse for an extended visit…

---
NAN HUNT
---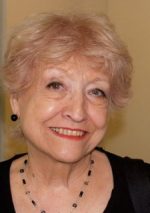 GERALDINE M. JABARA

EMAIL:geri.jabara@att.net







---
DIANA M. JOHNSON

EMAIL:
gesk1304@uvtomail.com
WEBSITE:
www.SuperiorBookPublishingCo.com


Diana M. Johnson, a direct descendent of the great Medieval king, Charlemagne, is a member of the Order of the Crown of Charlemagne in the United States of America, for which she was 2002 Keynote Speaker at their annual meeting in Washington D.C. She is a member of First California Company, Jamestowne Society, which she served as Secretary and Newsletter Editor, and the Conejo Valley Chapter, Daughters of the American Revolution (DAR) where she served as Recording Secretary.

A Life Member of the California Writers Club, Diana has served the San Fernando Valley Branch, as president and treasurer, as well as a delegate to the State Board of Directors, and State Treasurer. In 1995 she received CWC's prestigious Jack London Award for service to the writing community. In 2006 she became the founding president of the West Valley Branch of CWC.

A fourth-generation Californian, Diana was born in Los Angeles, attended Occidental College, graduated from UCLA, and earned her master's degree from California State University, Northridge. She taught music in the Los Angeles and Beverly Hills Unified School districts. She and her husband Bill live in the San Fernando Valley. Both hold private pilot's licenses. Avid travelers, they have traveled most of the United States by private plane as well as more conventional means. They have also, over the years, traveled Europe from France to Poland, Germany to Italy, and all the countries in between, as well as Great Britain, Ireland, Scandinavia, China, Africa, Australia, New Zealand, the Baltic States, and a bit of Russia. Diana, a frequent flute soloist, also enjoys singing in the church choir and playing bridge. Writing is her second career. As an author, Diana has written five adult historical novels, as well as one for youth, all based on members of her family tree. Her most recent novel is Wagons to Hangtown, the story of her great, great grandfather's journey to California during the Gold Rush.

---
IRMA KALISH
---
LESLIE KAPLAN



How did I get from there to here? Well, in 1988 my husband of twenty eight years passed away. Needless to say…this was a life changing event. I had an import business at that time which took me to exotic places all over the world, designing jewelry and accessories using the arts and crafts of the countries I visited, mostly Asian. I met some wonderful people in my travels who are still in my life today. I didn't know at that time that I might be writing about them some day.

As exciting as this period was…after Sy, my husband died, I decided to close this chapter and begin the next one…not knowing where it may lead.

Recalling my love for dancing when I worked as an instructor for the Arthur Murray studio years ago, I joined a tap dancing class at Every Woman's Village. This led me to a singing class which led me to a performance workshop. My director Bobby Keane and the class of students enjoyed my impromptu monologues about some humorous or touching events in my life. They encouraged me to combine them with music and song in several performances. One of the themes was my fifty plus dating life…some very funny…some very painfull.

My work and travels through Asia inspired my monologues in which I created a performance… singing, "Slow Boat To China." Applause became a strong incentive and a desire to write better monologues…so I joined a life writing class.

My teacher Bernard Sellings, inspired me to reach back to my earliest recollections. I wrote, "My Daddy." He suggested writing in the first person present tense. This technique brought me into the situation emotionally. From Bernard's class I heard about the California Writers club and was invited to join. I submitted "My Daddy," for the CWC anthology entitled "Childhood Memories."That child was given a voice, and the beginning of my memoirs.
My circle of friends now included performers and writers. The writers club then led me to a critique group facilitated by our president Dave Wetterberg. In one of the meetings he suggested we consider using more sensory images. Well…I've a bit of a hearing problem because I thought he said, "Sensuous Images."

So…I wrote this sexy thing titled, "That Man." After I read it to my singing class, my coach said, "This is a performance." It became part of a show in which I added background music and a song.

I write for the joy of writing and performing open mike at small cabarets, retirement hotels, book stores, private homes and mostly at the California Writers club. Because…if my peers like what i write…what an incentive it is to keep on doing it! My goal now is to publish more than one hundred memoirs, poems and essays into a book. Five of my writings have been accepted in four anthologies. My other claim to fame is winning three contests which were published in three Scribe Newsletters.

So now I have gone from my child's voice to my sexy voice. It feels as though I'm reliving my life all over again.
I would like to encourage everyone who writes to join a critique group. It not ony helps to refine and define what I write…but forces me to write something before the next meeting. Before long I noticed that all of the writers in our group have a recognizable style. For example…If everyone threw their unsigned work in the middle of the table, I'm sure I could easily identify each author.

P.S.
… after 10 years of writing my memoirs my book entitled "Forever … Until" – a hard cover with over five hundred pages was finally published in 2015. One Hundred copies sold quickly by word of mouth. Am now in the process of converting to a paper back to be sold on line.
(Text last updated: November 5, 2016 — 10:21 am)

---
VICTORIA ANDRE KING

WRITING AS: V. Andre King; Victoria Andre King; Victoria King-Voreadi
WEBSITE: www.victoriaandreking.com
PUBLISHED WORKS:The Führer Must Die: A Novel (November 8th, 2016)
Born in North Dakota, Victoria Andre King relocated to California in 1969. After growing up on a horse ranch in the Santa Ynez Valley on the California central coast she pursued studies in Dramatic Arts and Broadcasting in Los Angeles.
Upon completing her studies she travelled in Mexico and Central America before heading to Europe where she visited the UK, Denmark, France, Turkey, Cyprus and Greece. Her arrival in Greece coincided with the emergence of private television there so she was lured to stick around as a writer, editor and translator of program content. Several of her original scripts received European Union MEDIA PROGRAMME development grants, and she was comissioned to contibute two scripts to an international youth targeted audiovisual program called IMAGES, and wrote six episodes for the commercial awareness program YOUTH CONSUME.
From 1996-2006 she also worked as a Production Manager and Location Producer, primarily for documentaries, but opted to step back from the huge time demands of production in order to be a more "hands on" mom. From 2006-2016 she has been teaching ESL as well as life/employable skills to individuals with physical and intellectual disabilities.
The Führer Must Die is her first novel out of the starting gate. She looks forward to hopefully nurturing the other manuscripts resting on her shelves through the process as well.
(Text last updated: November 17, 2016 — 12:21 pm)

---
JOHN KLAWITTER

WEBSITE:
johnklawitter.com


John Klawitter is a Hollywood writer, producer and director who writes fiction and non-fiction books. He often adapts his novels to screenplays that he then peddles around town. (So far, a few fat options, but no brass ring.) His novels are based on his years surviving as a creative person in the ad biz and in show biz.
His non-fiction works include Tinsel Wilderness, winner of the 2009 Epic Author's Award for Best Non-Fiction, and Headslap, the highly acclaimed sports bio of NFL Superstar Deacon Jones. His novel Hollywood Havoc has also won an Epic Author's Award for Best Action/Thriller.
He has worked as the Creative Director of Disney Studios in Burbank, and as an independent creative resource for Warner Bros, Universal Studios, Paramount and the Disney Channel, as well as for many indy production companies including Hanna Barbera, Franke Films, Pink Planet Productions, Eyeline Films and Zoiyu Productions. His films and television specials have appeared on NBC, the BBC, and the Disney Channel, and he has written many memorable song lyrics, advertising jingles and television show openings, including "Disney's Wonderful World", "Now & Then", and "The Bugs Bunny/Road Runner Show". He won an EMMY award for Scene Politic, a political documentary he produced and directed. To see his books, www.johnklawitter.com.
Some few of his production credits are available at imdb.com and dga.org.
(Text last updated: June 7, 2014 — 6:53 am)