---
MARY JANE ATKINS
---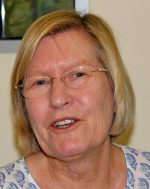 PAT AVERY
EMAIL: rpavery@mac.com
I grew up in a Chicago suburb and moved to California in 1968 to attend Pitzer College for a BA in psychology. Once in mountainous California I had no interest in returning to the dull flatlands of the Midwest. After a few years of entry-level jobs I entered UCLA for my masters in social work.
As a therapist at Foothill Family Service, a private non-profit agency, I provided treatment to numerous families, individuals and children. I advanced at the agency from supervisor to program director and finally to Chief of Clinical Service. I retired in 2014 after thirty-five years at the agency.
As head of services I was instrumental in writing many successful proposals to fund new and continuing social service programs. I enjoyed proposal writing, figuring out how to provide new services, the camaraderie of editing and finally receiving a funding reward to implement our plans.
Retirement allows me to enjoy more time with my husband, children, grandchildren and to travel. I am determined to continue writing, while breaking out of the mold required by grantsmanship. Since retiring I have written a number of vignettes from my childhood, taken creative writing classes and joined CWC. I look forward to learning from my fellow CWC members as I develop and practice my writing skills.
(Text last updated: May 26, 2015 — 11:48 am)
---
CLAUDE F BAXTER
---
SAMATHA BERLEY
---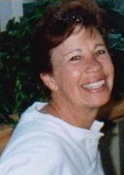 KEYLE BIRNBERG-GOLDSTEIN
When Keyle was five years old her Mother gave her a green diary…
"There is one catch. You must stand straight. Read your poems to my friends who are coming to tea this afternoon".
Blushing face, arms clumsily moving up and down read for her first audience. So, 'Voila', a poet is born.
Brother Salem put heavy books on her head urging her walk be straight. Instead, sat down read all the books in the family's library. A Literary Addiction ever since. Read renowned Painter's Bios. She wrote the Empty Canvas, a Mystery selected to appear in the local newspaper. In the world's travels with her family visited the Louvre, Prado, Calouste' Gulbenkian in Portugal, Sistine Chapel at the Vatican entranced by Michael Angelo's Frescoes.
At eight, she entered a one person play/acting a young girl loosing her mother in a car accident, her vivid writing had the audience crying including herself.
Graduated with honors, from Private 'Bais Yacob' in Williamsburg, New York.
Wanting to be a Pharmacist, she landed a job at Kaiser, translating Doctor's jargo. Perfect was the key to keep the patient alive and well.
Three years later moved to The Valley to open her Dream come true, "Magic Touch Designers Studio" affordable for median income families. Now, defunct due to the economy and high merchandising costs. Writing runs in her rope-like-blue-inky-veins… Following in the foot steps of her writer-historian-grandfather, she enrolled in many Creating writing workshops with Joan Jones, Bernard Selling, El Cab Sponsored by Million dollars Club directed by Dave Wetterberg already famous for DO/DONTS guidance in writing. Keyle encouraged Leslie and Florence to slide into The Valley Scribe Scenario where they found a home for their own style of writing joining hundreds of other writers.
Keyle continued her creative writer's workshops at WVJCC. Her Poems, essays, short stories and more were published in The Voice, Heritage, Jewish Journal, Whispers, Legacies, and local newspapers.
In 1998, she won second place for a short poem. President Ethel Pemberton and Mar Puato presented her with a check and certificate.
In The Valley Scribe, she won first place poetry in 1998 and every month-thereafter.
Her brother Salem encouraged her to take leaps in space saying: "Fly away to places unknown, touch the ground, breathe leaves, flowers, but let the bees be, explore all the senses" So, she went to Machupichu, Peru to write a Mystery. . . Lottery-Winner.
In mysterious Santorini she wrote The Pink Colored Glasses. The High Andes, where Travels with Rosario first originated. (Bernard Selling refused to admit her to his workshop unless Keyle had a Rosario Story). All written in English, translated into Spanish for fans in Argentina, Colombia, Chile, Peru. Italian, Yiddish, and Hebrew, for fans in the Negev Desert Israel.
She wants to thank especially Dave, The Valley Scribe President for many years. Lenora, Faultless to a Fault Kathy, Dean Steward, and Howard Goldstein (They know who they are) for their dedication, encouragement, and support at all times.
(Text last updated: June 7, 2014 — 6:51 am)

---
RITA BROWN
EMAIL: ritakeeleybrown@yahoo.com
I grew up the youngest of six children in Nebraska and came to California to go to UCLA majoring in Music, with a minor in English. My first year of college was at Northwestern University in Chicago. Arriving here in the sunshine, palm trees, one wardrobe for the year, ocean to snow in an hour or so, I decided I had shivered and shoveled my last and was never going to leave. That still is my goal. Following a career in music – performing as a soloist on the marimba – I married and raised six children of my own. This led me into careers in education and business. I feel like I have now finally found out what I want to be when I grow up — a writer.
I like to write nonfiction. I have written a biography of a Chinese man who was sold as a young child telling of his search for his true identity. This book is titled A Pawn of Fate. Another book soon to be available is entitled Good Luck, Mrs. Brown. It is a memoir of our family life when my husband became mentally ill. It tells of our family experience in dealing with this tragedy. I have also written many short stories and poetry and am still studying all aspects of this wonderful craft of writing. Several articles and stories have appeared in our newsletter In Focus such as:
Why I Write . . .
Let me count the 'whys' – –
? I slow down and smell the roses
? Age, time, worries, fade out of mind
? Things I didn't know I knew pour out like a bag of spilled marbles
? That "Look, Ma! No hands!" thrill of childhood returns
? I discover someone I didn't know I could be
? I find out what I really think
? I explore new fields sowing new seeds
? A reader's "I liked that!" thrills and invigorates me.
(Text last updated: June 13, 2014 — 1:28 pm)

---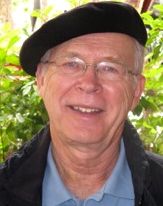 BOB BUNES
I am a 72-year-old married man with one daughter and one granddaughter. I am a retired physician.
Since retiring in 2004, I have enjoyed a number of activities, Including traveling, videography, golf, skiing, gardening, and writing, with the latter being a relatively new hobby.
I am more of a storyteller than a writer, but I have enjoyed learning about the art and craft of writing since I retired.
In 1969 and 1970 I was a doctor aboard a Coast Guard icebreaker in Antarctica, which turned out to be a grand adventure and gave me a story I thought was worth telling. During the five months I spent in Antarctica, my ship almost sank twice, once after hitting an iceberg and second time while crossing Drakes Passage in a major storm with waves as tall as an eight story building. The ship was also trapped deep in the Weddell Sea and faced the same situation which destroyed Sir Ernest Shackleton's ship, the Endurance. And that is just part of the story I'm trying to tell in the non–fiction book I am now writing. I am looking forward to more adventures in the years to come.
(Text last updated: October 12, 2015 — 1:56 pm)

---
CARMEN CIVITATE
---
NANCE CRAWFORD
WEBSITE: www.NanceCrawford.com
I began acting professionally at age six, followed into the business world by my brothers, Bobby and Johnny – the victims and performers of my first attempts at playwriting. The first produced play was "Adventures in Rio," presented by my sixth grade graduating class. At sixteen, my adaptation of "The Land of Oz," spectacularly produced and directed by John Ingle at Hollywood High as the annual holiday program, was the delight of the student body, 1,500 young kids bused in from East L.A., and the L.A. Times. My senior year Creative Writing project, "Jessica and the Devil," a full-length musical with composer Russell Horton was later produced by a small theater in Hollywood.
So, I got married, (two kids), divorced, married again, (three more kids), was widowed – and survived. Credit whatever sanity I retain to my tenacious, unfocused ability to write after coming home from office work: country songs, poems, TV and film script samples, a novel – everything lauded, nothing purchased; for some reason, agents interested in my work were about to retire or managed to drop dead before landing a deal.
I kept plugging along, joined a theater workshop, wrote four plays that received "workshop productions," met my husband, actor David Stifel, began performing and directing in local theater, all the while writing whatever struck my fancy.
Presently, I am promoting "Dragon Solstice," a novelization of "The Christmas Dragon," a full-length musical written with the late composer Malcolm Atterbury Jr. First published online as an audio book, electronic and print versions will soon be available for the holiday market. Watch my web page develop: www.NanceCrawford.com
(Text last updated: June 7, 2014 — 6:52 am)
---
MAX DAWSON
---
PAULA DIGGS
Education: Michigan State University, Major: English, Minor: French, Art..cum laud, LMU School Counseling, Cal Lutheran, MFT…
Continues art courses at Pierce College.
Professional experience: Program Specialist, LAUSD, Instructor Special Education CSUN… retired
Interests: Nature: Lanscape painter, Hiker, member of San Fernando Valley Art Club and San Fernando Valley Watercolor Society.
Family: Married to Charles Diggs, second husband
Publications: articles: "Art and Autism", "The Autistic Artist."
Places I have lived: Great Plains, Mid West, Cambridge Eng and Paris, FR
…at Home in Calabasas CA
(Text last updated: June 7, 2014 — 6:52 am)

---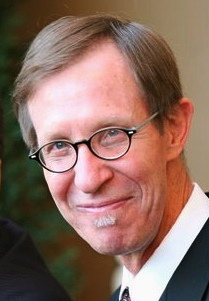 DOUGLAS WILLIAM DOUGLAS
EMAIL: doubledouglas@verizon.net
After enrolling at UCLA in 1970 as an English/Zoology double major, practicality trumped desire, forcing me to drop English. Eventually earning a PharmD from USC, I'd been an Inpatient Clinical Pharmacist at Cedars-Sinai for over thirty years when I began to recondition my writer's muscles in order to leave behind a literary legacy. I retired in 2015.
I've published three novels: The Black Lake, a contemporary Gothic mystery; Medusa's Raft Repainted which recounts gay art-forger Albert Spiegel's exciting quest for a mysterious patron while his love life crumbles and the authorities try to nab him; and All Are Meteors, which follows the both hilarious and poignant exploits of a rich, young and sexy kid, Jake Fanconi as he lucks his way up from snotty teen to internationally famous actor and politician.
In addition, 2015 saw the release of Ignis Fatuus: The Collected Poems of Douglas William Douglas. It is my hope to some day release San Fernando Valley Hikes: A Peripatetic Diary, a local hiker's guide and memoir which has been years in the making.
I love opera, wildlife, and hiking in the local mountains. As a member of the California Writers Club I've served on its San Fernando Valley Branch Board of Directors. I am a Southern California native, currently living there with my curmudgeonly old Calico cat, Luna, who prefers to be called 'kitty'—an egalitarian like her human.
(Text last updated: November 5, 2016 11:11 a.m.)
---
ANN EDELMAN
---
MICHAEL MARVIN EDELSTEIN
Michael Edelstein was a practicing medical doctor from 1962 through 2015. He has written and has read poetry for as long as he can remember and remains an active poet.
He was Brooklyn's Junior High School 149's 1950 Poet Laureate and still has the medal to show for it.
Dr. Edelstein has written and published numerous scientific, business, newspaper articles and poems.
Among Michael's proudest moments are his graduation from SUNY Downstate Medical Center; service as a Medical Officer in the United States Navy; Completion of the New York City Marathon; his Professorship in Radiology at the Cartagena University Hospital and his Summa Cum Laude Graduation from Pepperdine University GSBM. He takes pride in the lives he has influenced and has saved.
After 54 years of Radiology clinical and teaching practice, Dr. Edelstein has retired to the fulfillment of a career in writing, especially as a poet.
He resides in Westlake Village, California, with his wife, Julie, an artist and internationally acclaimed jazz vocalist and with their pack of terriers.
(Text last updated: February 15, 2016 — 1:50 pm)

---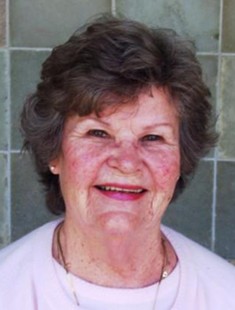 YOLANDA FINTOR
Teaching elementary level children was Yolanda Fintor's first career. But taking a writing class steered her off that path with a gut feeling that told her it was time for a change. Yolanda joined the California Writers Club in San Fernando in 1986 as a wanna-be writer. In the ensuing years she has served as President, Guest Greeter, Membership Chair, Secretary and Program Chair.
Her first published article appeared in a Canadian family magazine in 1989. That same year she received the San Fernando Valley's Jack London Award for meritorious service.
Taking creative writing classes, joining critique groups, and listening to inspiring CWC guest speakers all have helped to propel her into the world of free lance writing, with her work published in the AAA Westways magazine, and other travel publications. The Daily News and the Los Angeles Times have also published her articles.
In 1990, her love of soup compelled her to begin working with a fellow CWC member on a soup cookbook and after three years of hard work, SOUPER SKINNY SOUPS was published by Pelican Publishing Company. Yolanda and her coauthor learned so much about the whole process of getting published, then promoting, they conducted workshops on how to find a publisher, write a query letter and a proposal and how to market your book.
Ten years later Yolanda found a publisher for her next book, HUNGARIAN COOKBOOK, OLD WORLD RECIPES FOR NEW WORLD COOKS. The book is now enjoying a rebirth in paperback form. Yolanda says she will never stop writing. "Once this art form gets into the blood it takes hold and never lets go."
(Text last updated: June 7, 2014 — 6:52 am)

---
MARY FREEMAN
EMAIL: mary.freeman1215@yahoo.com
Mary Freeman (aka Mary Rubio) was one of the founding members of the California Writers' Club San Fernando Valley branch in 1986. She served one term as the Branch President, several years as Newsletter Editor and Central Board Representative (CBR).
A few years later, when she became a divorced mother of two teenagers, Mary took a hiatus from the CWC to attend to "real-life." During that time multiple careers ensued, wherein her writing talents were utilized: legal administrator, live-stage concert producer, non-profit coordinator, all in conjunction with a second marriage and a bonus-baby. Altogether inspirational life-changing experiences.
She returned to CWC-SFV in 2011 as Treasurer, Board Member, CBR and Anthology Coordinator.
Nevertheless, Mary's "write-life" has continued unabated throughout the years.